Hello Teachers,
As the new school year begins, we are going to have another update of the platform based on your feedback, needs and what we believe will enhance your teaching experience.
For teachers and educators around the world, this year has been incredibly challenging. The BSD team has been working non-stop to bring you the tools that you need for virtual or blended learning this coming school year. We have compiled all feedback, FAQs and requests to tailor-fit this year's upgrade to what works and truly matters to you. We're more than excited to announce that on Monday, August 10, 2020, BSD Online is receiving an update. Our collaboration resulted in improvements on existing features and awesome new features! Here are some of this year's release spotlight:
1. Refreshed project and sandbox view
To easily locate tools, we have reorganized and placed them in the new toolbar on the bottom left. Additionally, some icons have been given a fresh look for ease of navigation. Points to look out for:
Save button is now on the left freeing up space on top to highlight the project/sandbox title.
The Settings and Share button has been repositioned to the toolbar on the bottom left.
Database Manager has been hidden by default and can be re-activated by inputting a code in JavaScript making it an on-demand feature.
Revision history for sandboxes has been made readily available on the toolbar.
New Project view
New Sandbox view
2. Student help button
We have incorporated a new feature that enables students to send in help requests to their teachers. Teachers can then view the current step and student input, real-time! Great way to know if your students need help and precisely where - whether in virtual (synchronous or asynchronous) or in-person lessons!
Students can send "Ask for help" once on every step to avoid spamming.
Teachers will receive notifications on their accounts about the students who have sent an "Ask for help" and the current steps the students are in.
"Ask for help" button will only be available whenever students are working on a project or a sandbox inside the classroom.
Student's "Ask for help" button
Teacher's notification button
3. Glossary search in the new toolbar
Glossaries are proven to be helpful for students who may be stuck on a step, if they want to know more about the code they are using or if they want to self learn new concepts. Learning continues in Sandbox! Here's an animation of how it works:
4. Adding custom steps
We know you love to remix BSD materials by adding your own unique content, so we've added new custom steps in the classroom. This allows you to insert materials and resources that are from outside of BSD Online! These custom steps are also standalone and don't need to be attached to a course or a project.
Text steps for quick instructions and notes for students.
Single attempt quiz steps can be given to students to enhance learning retention and reinforcement of concepts.
Youtube, Vimeo and videos from other sources can be added as additional learning material using Video step.
Ad-hoc lesson building in a classroom folder can be created using "Lesson".
Inserting links to external sites is also possible for that out-of-the-box approach and additional resources.
Modules in PDF forms are made available.
5. Seamlessly rearrange content in a classroom
Allowing flexibility in planning your lessons and activities.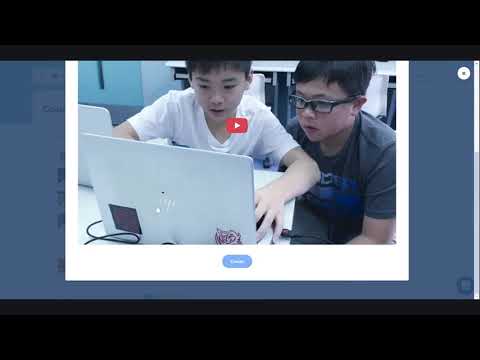 6. Auto-save feature
This new awesome feature will save students' work automatically every few seconds as they work to prevent progress loss due to computer and internet connectivity issues, power shut-down or simply forgetting to save their work after class. Auto-save will also help ensure that no one will be left behind in the next class caused by work not being saved. This feature works on both projects and sandboxes.
7. Real-time student progress
In response to the current situation where face-to-face teaching is being a challenge, we innovate how you can view what your students are working on inside your classroom. You now have an option to toggle between Model answers and Student answers where you can see what your students' inputs are without physically looking at their computer screens.
Student's view
Teacher's view
Model answers and Student answers selector
We hope that you enjoy BSD Online's new upgrade! This will not be possible without your constructive feedback and insights so keep them coming as you use the platform!! If you have any questions about the new and improved BSD Online, please reach out to your BSD contact or through our support channels- support@bsd.education and chat support.