After creating a classroom, you can still edit the content if you want to remove or add lessons/projects. Follow these easy steps on how to do it:
Step 1: Click "Your classrooms"
Step 2: Click the classroom you want to edit
Step 3: Toggle from "Teaching" to "Editing" mode.
Now that the classroom is unlocked, you can do changes like removing and adding projects, sandbox templates and custom steps in the same course.
To add additional content to the classroom
Click the link "+" sign to see the classroom resources available. The additional content will go to the bottom of the classroom content list.
You can also add additional content inside a folder.
If you wish to re-order the classroom content, possible by just dragging it anywhere inside the same content group. Here's a gif to explain the re-ordering of classroom content.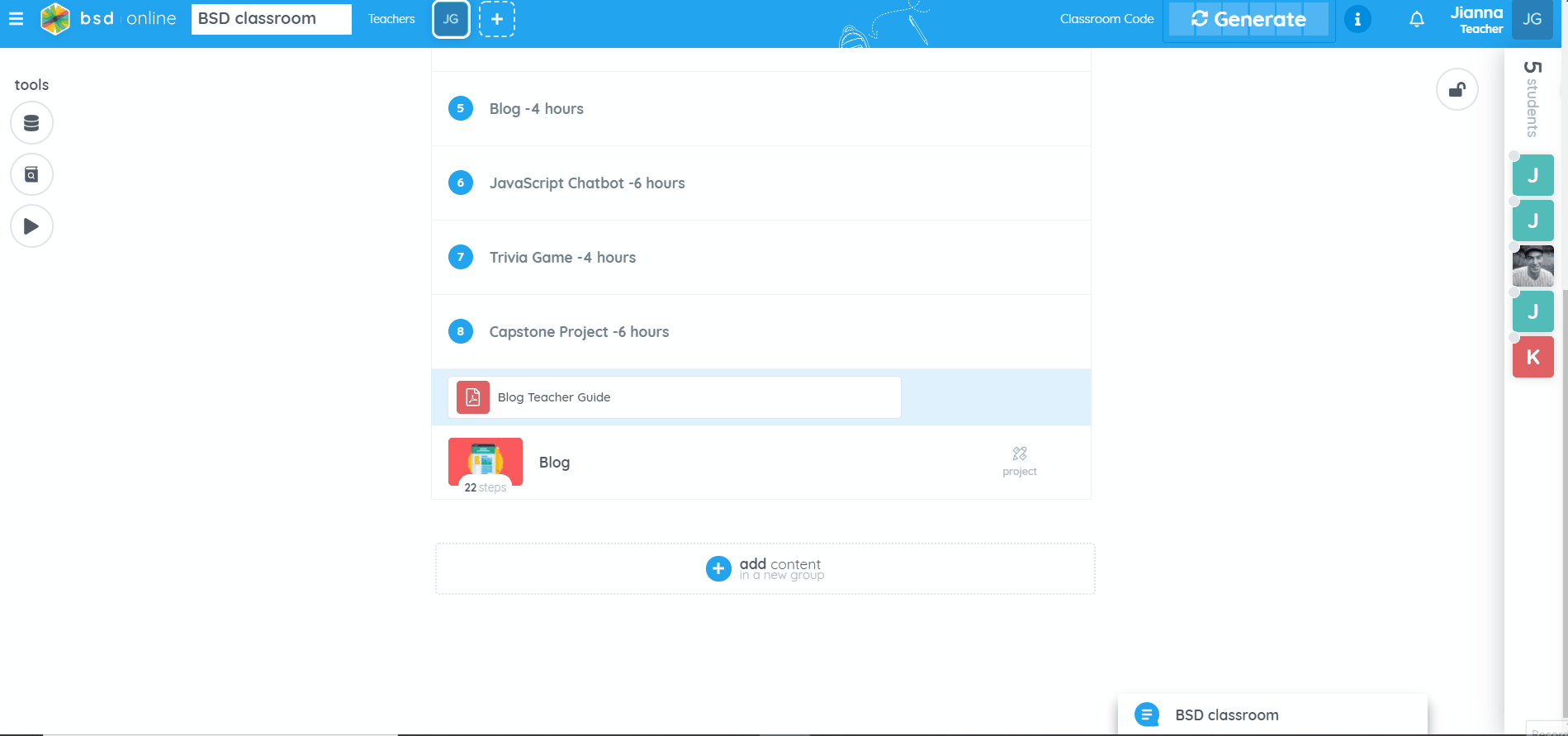 To remove content from the classroom
Hover over the content you want to remove and the three dots will display then click "Remove".
Inside the folder, this button is also available. Here's a gif for reference.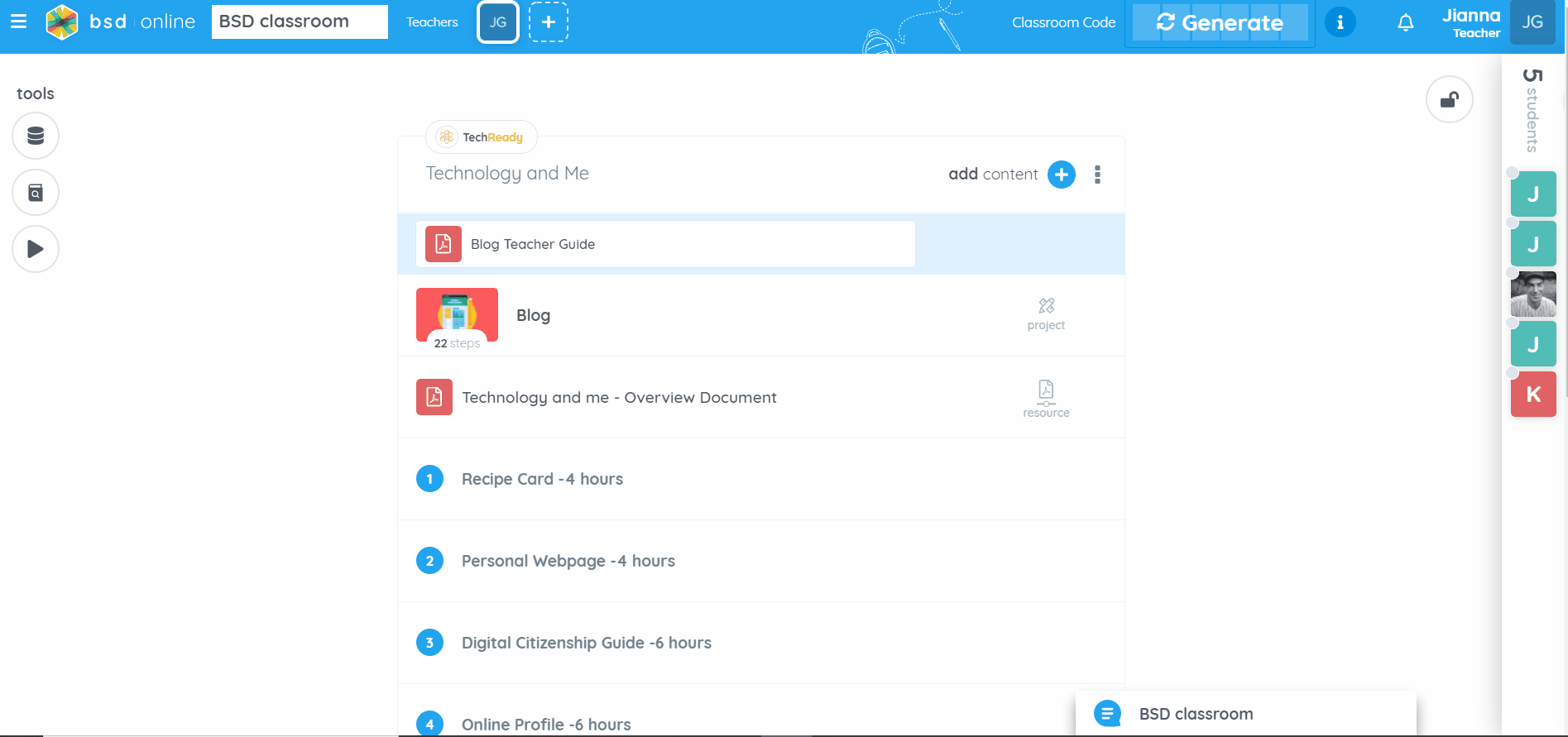 Another thing you can do as a teacher is to control the resources visibility in the classroom.
If you have any questions or experiences to share, feel free to make a post here in the BSD community site.